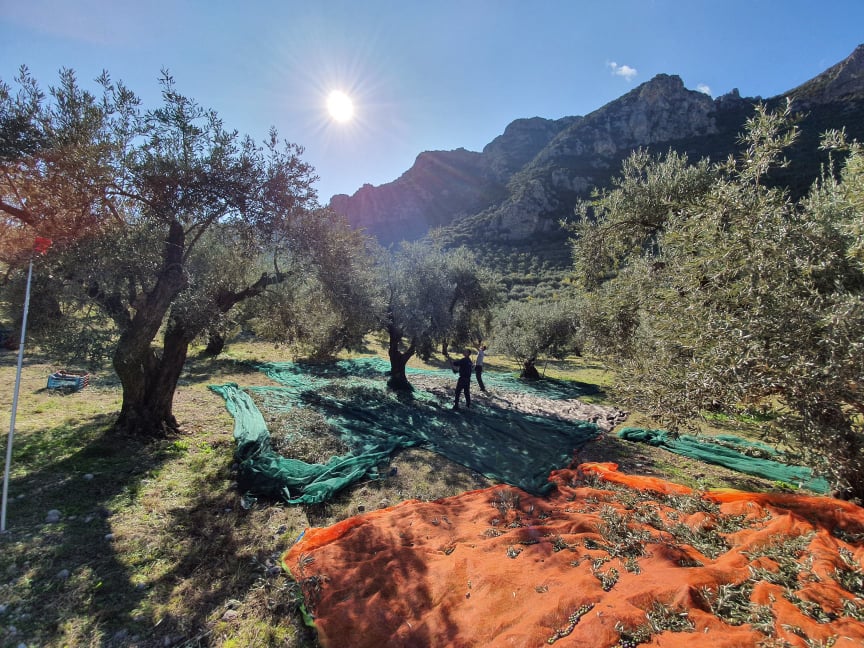 We are excited to announce that the new harvest has began in the area of Delphi on November 20, 2019. For another year we had to wait until the end of November because of the warm weather. The olives are already matured and thus harvested by hand and with the special equipment for this work.
The acidity of the olive oil, produced in cold pression at around 26 degrees Celsious, is only 0,18
Our company 'mer des oliviers de Delphes' is already bottling the extra virgin olive oil of the new harvest in our private bottling facilities certified by ISO 22000:2005, in Delphi.
Vasilis & Vassilis Kanatas
Delphi, December 1, 2019