It's been 3 weeks now that the harvesting period has ended in the area of Delphi.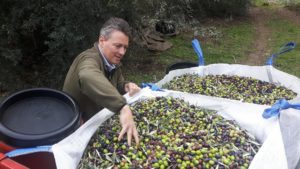 We are very satisfied that the quality of the olives and the olive oil was kept high during the 40 day of the harvest.
The cold days did not affect the health of the olives and all the ingridiens were preserved according to the standards of our family.
The chemical analysis of the olive oil has given accidities of 0,2 or less and this is a confiramtion for the good work made by us and our co operators.
Vasilis & Vassilis Kanatas
Delphi, January 2018