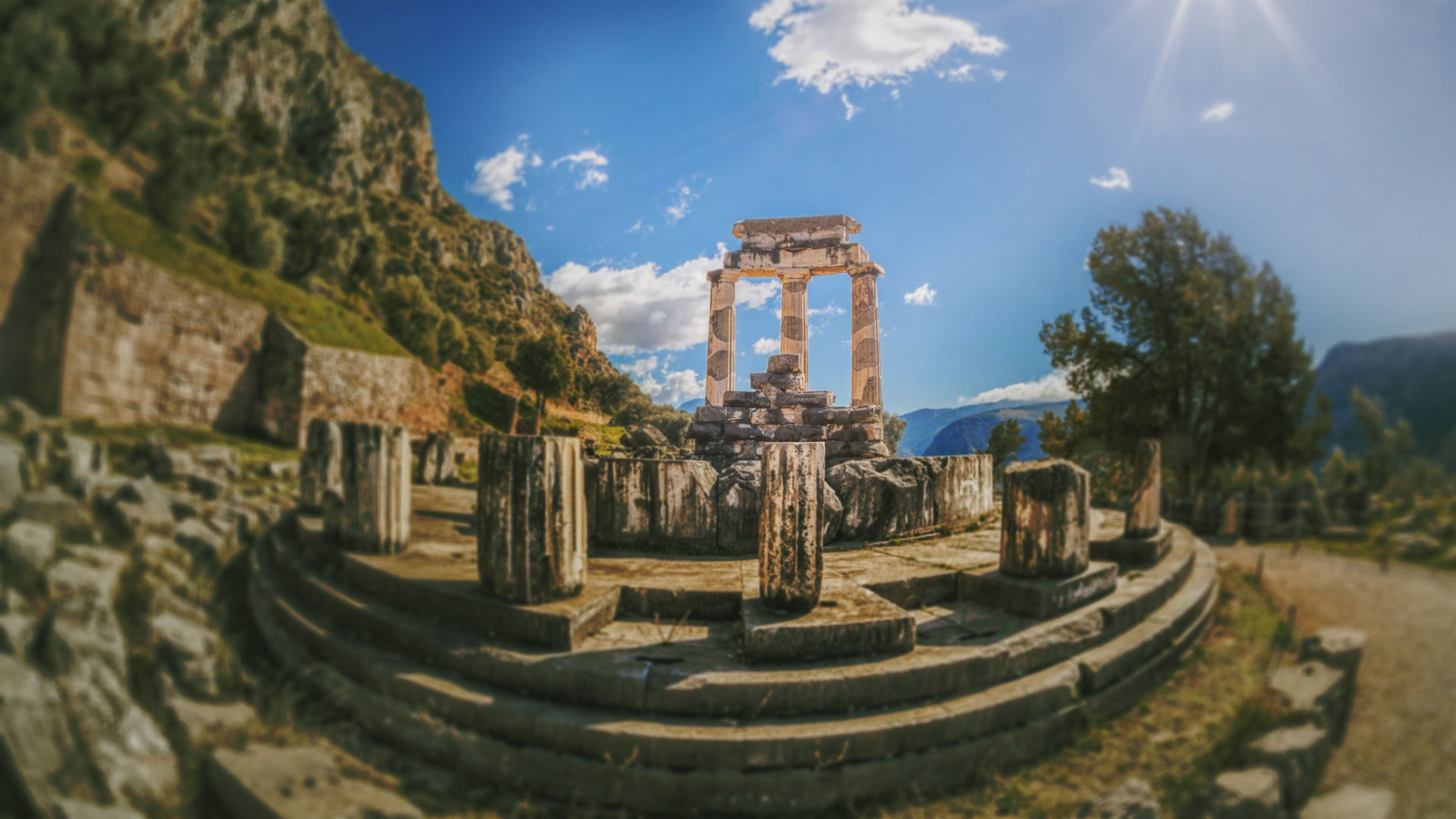 delpi
WE PRODUCE THE OLIVE OIL
THAT WILL MAKE YOUR LIFE HEALTHIER

WHAT HAPPENS WHEN YOU ARE NOT USING THE PROPER OLIVE OIL FOR YOUR NUTRITION (OR NOT USING IT AT ALL)
You are adding extra cholesterol to your veins
2. you are not getting natural anti-inflammatory substances that reside only in the good quality olive oil
3. You don't protect yourself enough against cardiovascular problems.
If so, you need a 3 steps plan towards healthier nutrition
3 steps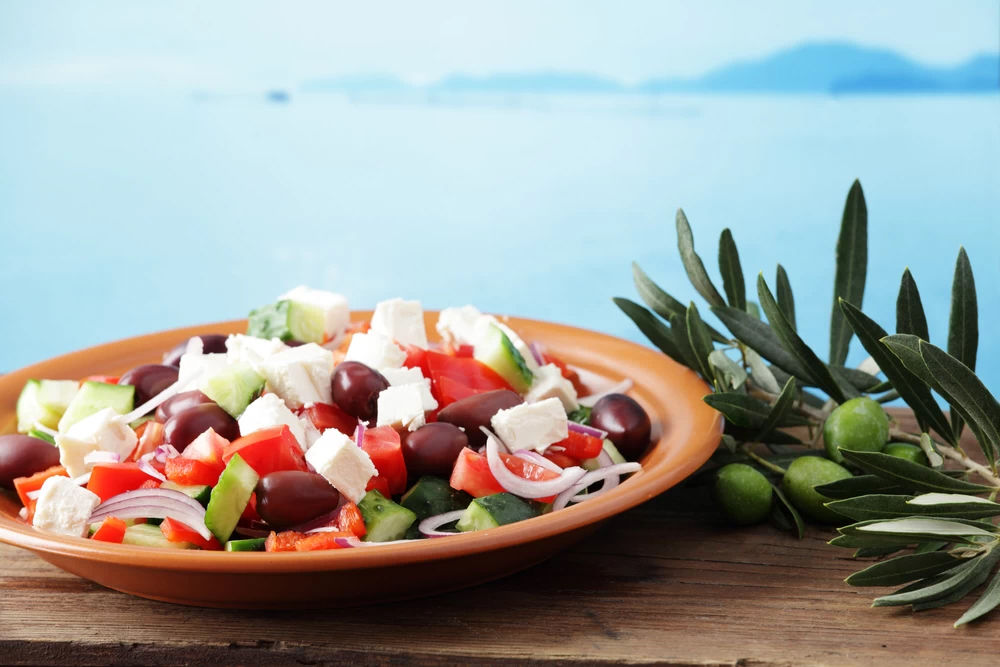 3 STEPS TOWARDS HEALTHIER NUTRITION
1. Use extra virgin olive oil MER DES OLIVIERS DE DELPHES instead of butter or peanut butter (or any low quality olive oil) in the morning 2. Use OLIVE OIL as a salad dressing at lunch and dinner. 3. Have a spoon of our olive oil as topping with your food at lunch and dinner
we are your guides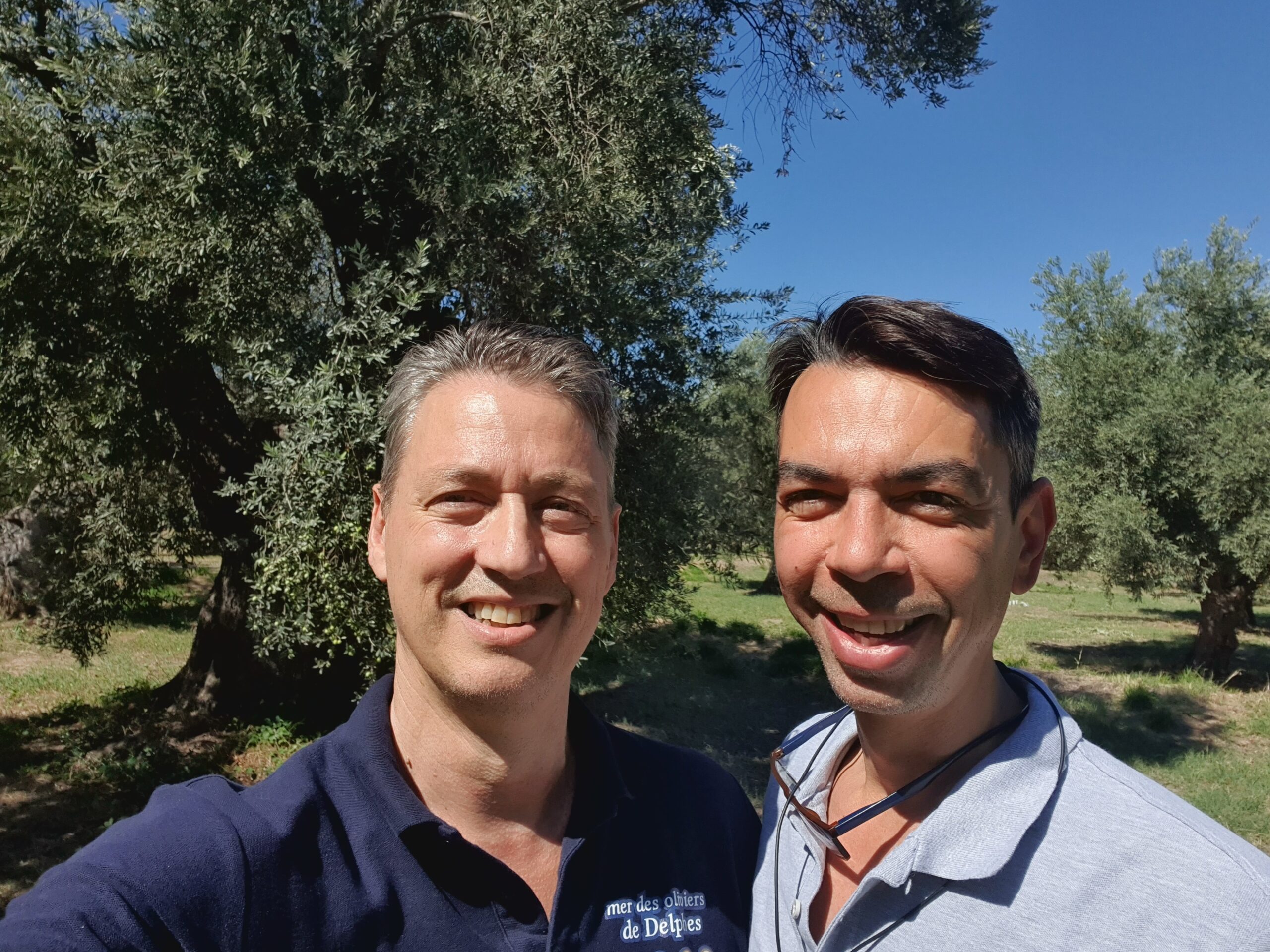 WE ARE YOUR GUIDES FOR A HEALTHIER LIFE
We are Vasilis and Vassilis Kanatas and we have helped thousands of customers to find their way into the healthy and beneficial nutrition based on the olive oil. We know how it feels like not having high quality olive oil in your nutrition from our travels in places where people used oils and fats of very poor quality for their nutrition (like seed oils, suflower oil, peanut butter etc.). These oils and fats are not as good as extra virgin olive oil for your organism and its health condition. This is a scientific fact based on thousands of researches. By using extra virgin olive oil you are making the right decision to improve your healthy life and eventually live better.
what your life wll be if you eat high quality olive oil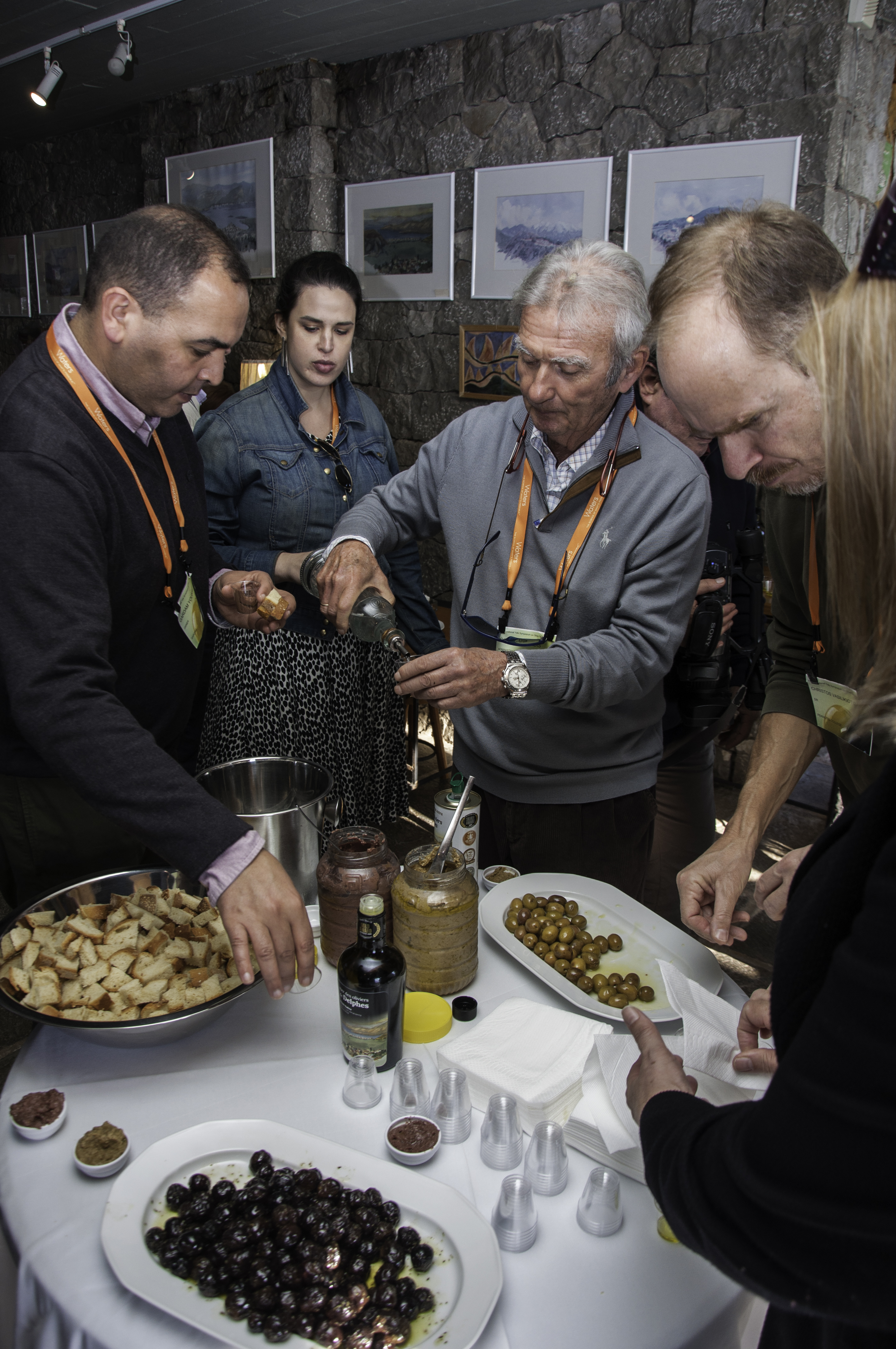 What will your life be like if you eat high quality olive oil
• You will get more antioxidants: Olive oil is loaded with powerful antioxidants. These antioxidants are biologically active and may lower your risk of chronic disease. • You will be beneficed with the anti-inflammatory properties of the olive oil: Chronic inflammation is believed to be a major driver of diseases such as cancer, heart disease, metabolic syndrome, type 2 diabetes, Alzheimer's disease, arthritis and even obesity. Extra virgin olive oil may reduce inflammation, which may be one of the main reasons for its health benefits
OLIVE OIL TASTING
Come and taste our olive oil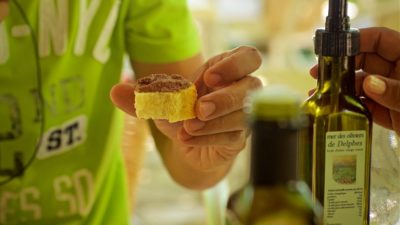 Olive oil tasting in Delphi
Come visit the "mer des oliviers de Delphes" testing area in Delphi, on the 4th km Delphi – Chrisso road (see the map below). Try our olive oil, olives and tapenade. Taste the extra virgin olive oil from olive trees over 1000 years old in the sacred valley of Delphi. Experience the view of the Delphi landscape with original tastes from our area.
OUR PRODUCTS
Discover and taste the same Olive Oil fruited flavor that the ancient Greeks tasted in the land of Delphi which is famous for the most ancient olive grove in Europe, dating more than 3000 years.
OLIVE RECIPES
Try some of the olive recipes add a mediterranean touch to your dishes.
For smart appetisers to hearty stews and low calorie salads, our olive recipes are easy to make and great for entertaining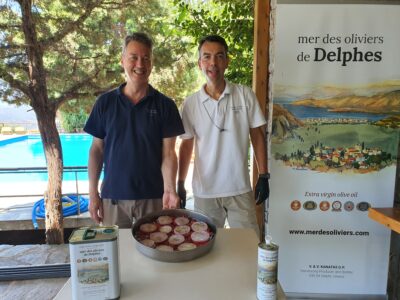 Anchovies in the oven a la Grecque
Cooking was done here at our campsite with our extra virgin olive oil as follows:
Cut, grate and drain a kilo of tomatoes. Cut 4 large onions into slices. cut 2 garlic cloves into slices. Put 1.5 kg of anchovies (for 4 people), from which we have removed the head, in a large pan. Add the grated tomato and salt. Add 1 teaspoon of sugar..
history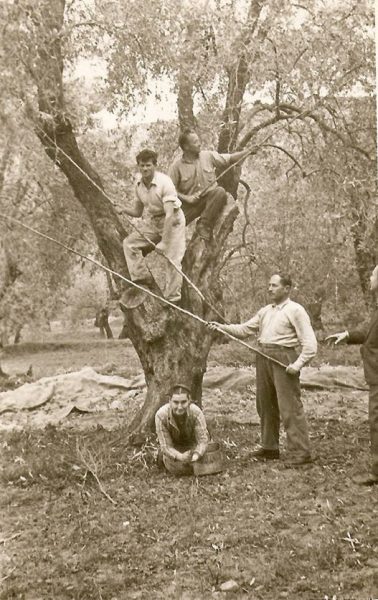 history
The Olive oil "mer des olivier de Delphes", is produced from olives of the olive groves of Amfissa – Delphi. These groves exists for over 3000 years being the oldest in Greece and one of the oldest on the planet. Here the ancient Greeks cultivated olives and produced oil before any other part of Greece did.