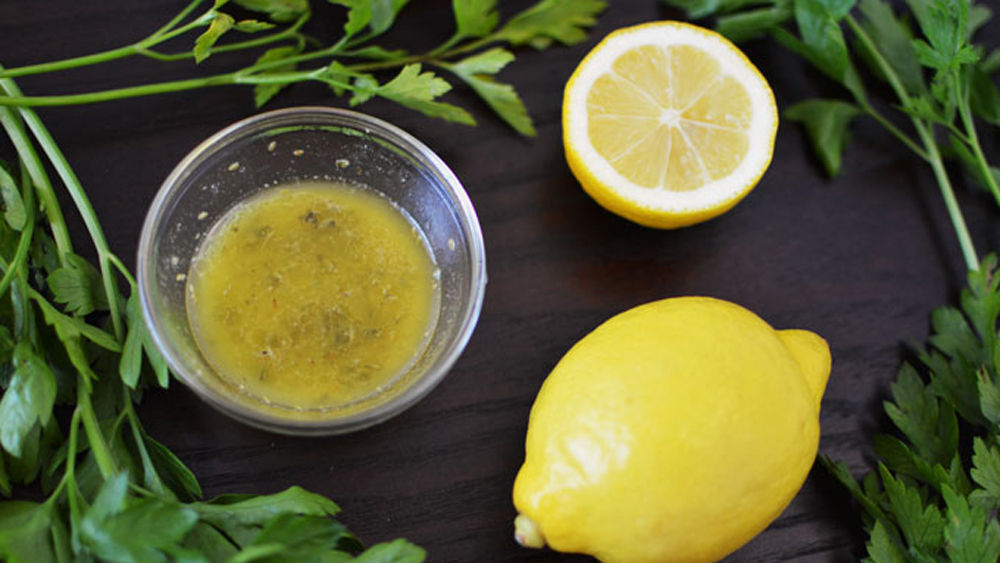 Ladolemono, with its one-to-one acid-to-oil ratio (as opposed to the usual one-to-three), is a classic Greek vinaigrette for grilled fish, octopus, shrimp or squid.
Ingredients
1/4 cup fresh lemon juice
1/4 cup extra-virgin olive oil
salt and dried oregano
Whisk together lemon juice and extra-virgin olive oil. Whisk in kosher salt and dried oregano to taste.