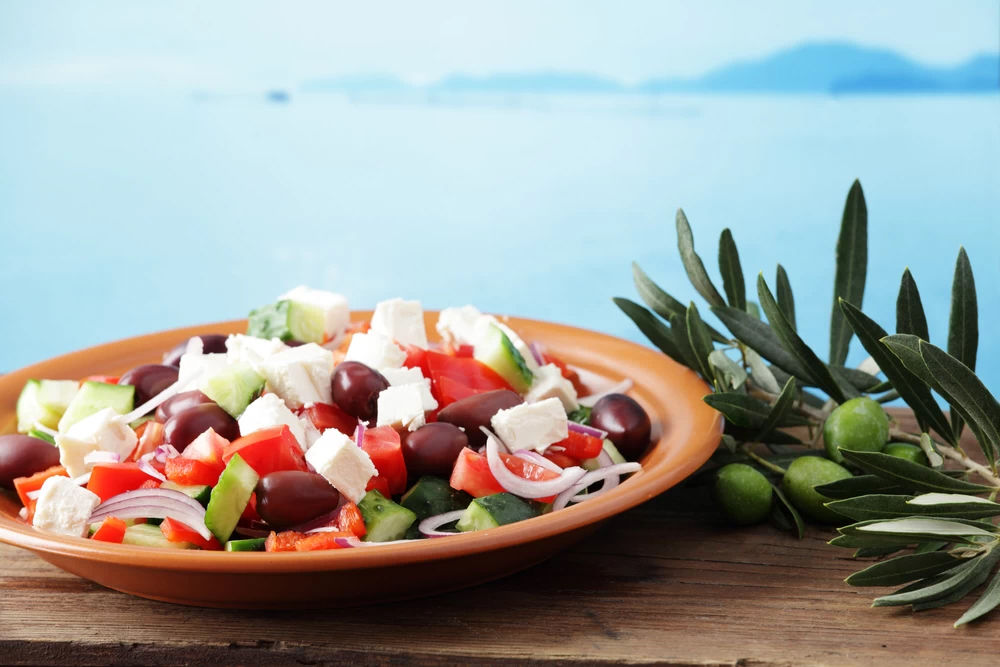 Greek salad recipe (1 person)
Greek salad, or horiatiki salata, is a rough country salad of juicy tomatoes, crisp cucumber, sliced red onion, green pepper, crumbly feta cheese and Amfissa olives. Greek salad can be served as a side dish or as a light meal with some bread.
3 tablespoons extra virgin olive oil
¼ teaspoon dried oregano
¼ teaspoon sea salt
2 tomatoes—cut into wedges
¼ red onion—sliced into rings
¼ cucumber—sliced into thick half-moons
¼ green pepper
2-3 oz (60-90g) feta cheese
12 Amfissa olives
Cut the tomatoes into generously bite-sized chunks, Slice the onion as thinly as possible. Add the cucumber, green pepper, olives, feta. Add salt and oregano. Add only olive oil above all of the ingridiens.
Serve!