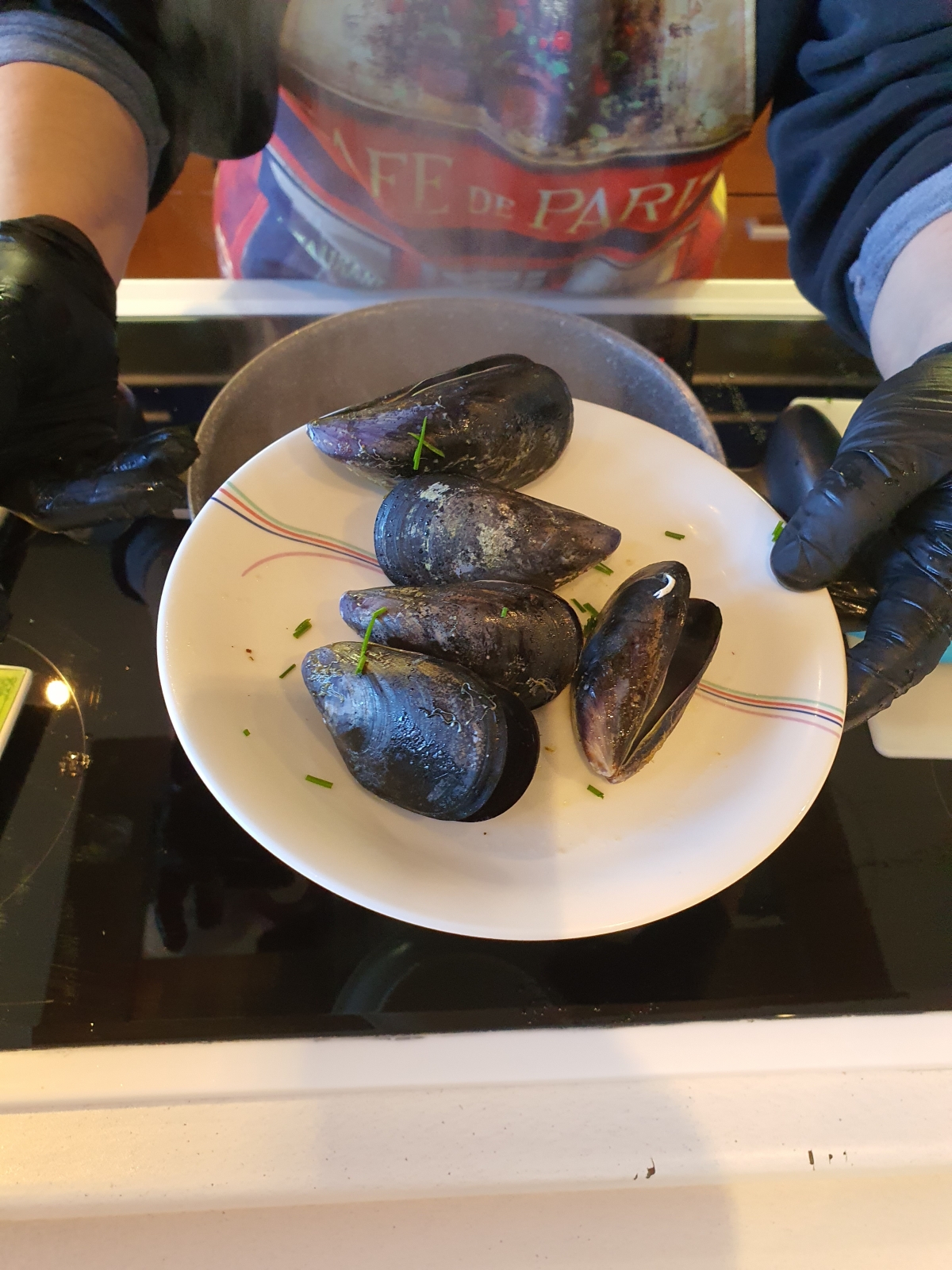 Black mussels with olive oil and lemon
Today, Saturday, February 19, 2022, we went to Galaxidi where we bought 1 kilo of black mussels from the mussel farm. We got a fresh lemon from our neighborhood lemon tree and together with our extra virgin olive oil we went to Ersi's house to cook.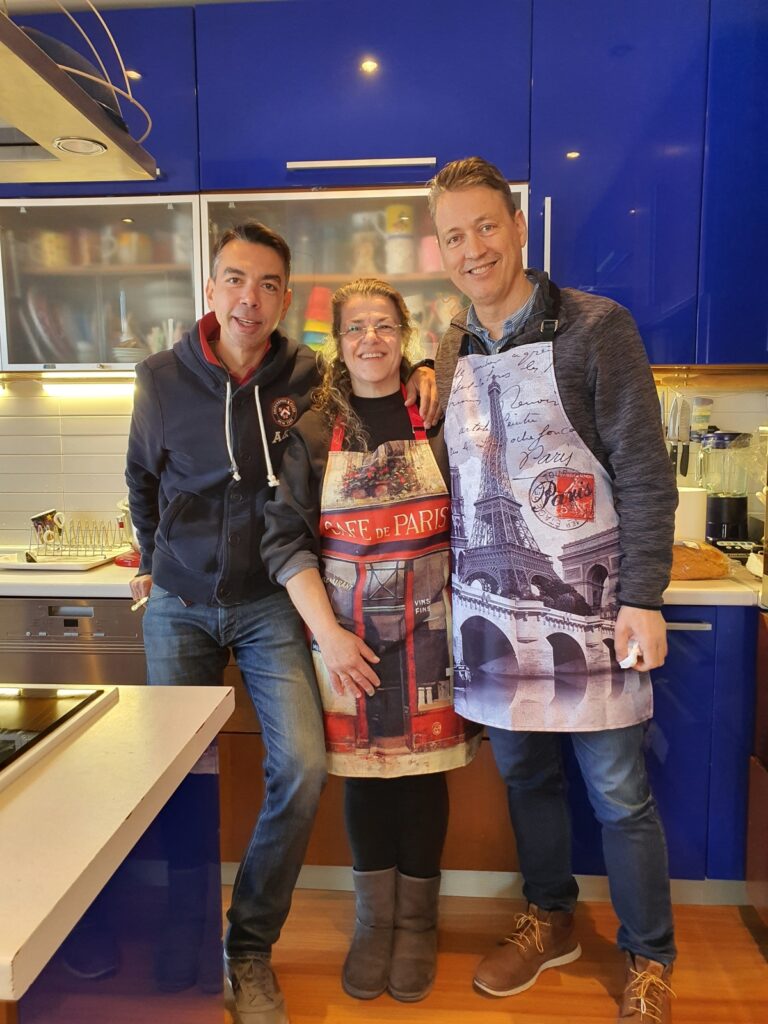 the mussels must be fresh for the recipe to succeed! We clean them and remove their beard just before we cook them. Rinse them well with water.
In a medium saucepan put about 50 gr. Olive oil on very high heat. Once the olive oil is hot, add the mussels. Grate a clove of garlic, add pepper, oregano, lemon and again 30 gr. Olive oil. Close the lid and leave for another 5-10 minutes until the mussels open! Turn off and serve with a little chopped chives.
Materials for 2 people:
1 kg of black mussels
100 gr. Pure virgin olive oil
1 lemon
1 clove garlic
oregano
pepper
a little chives
(salt is not needed because mussels come from the sea!)
Vassilis and Ersi and Vassilis (!)
February 19, 2022
(Ersi's cooking site: dolcefarniente.gr)