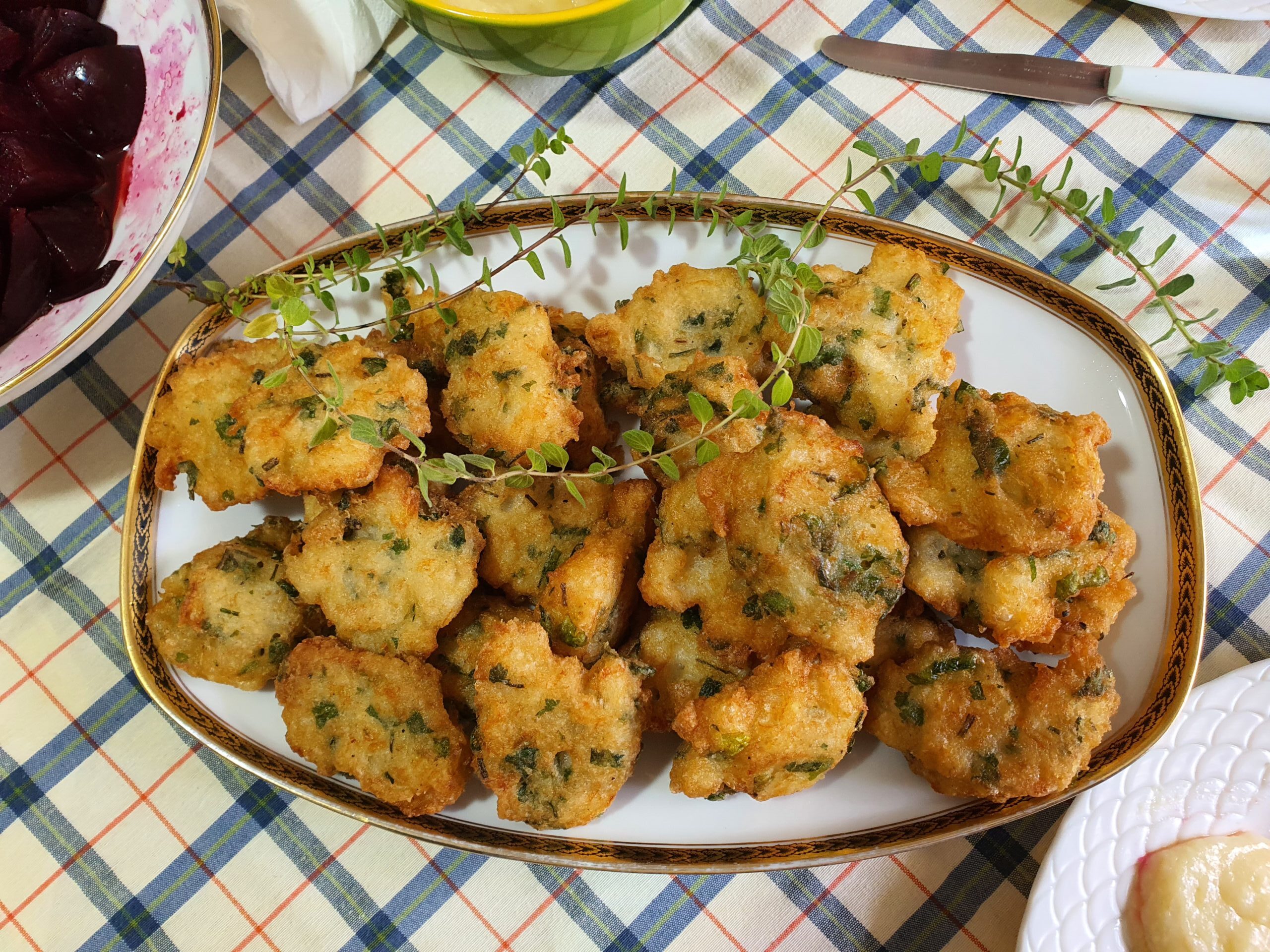 From Kathara Deftera or "Clear Monday" (this year on the 7th of March), when the carneval ends, most Greeks do not eat meat until Easter Sunday (April 24) according to the customs of Greek Orthodox Church. This process is called "Sarakosti".
So most Mediterranean recipes of this period contain herbs, fish and seafood.
Today we will make cod croquettes in the pan. The execution of the recipe was done by Mrs. Voula. The taste is truly unsurpassed!
As you can see in the short video, the process is as follows:
Put in a bowl 250gr. Soda water. Add salt and pepper. Add 250 gr. Flour and mix very well with a large spoon until all the blisters are gone. Add parsley and then 2 tablespoons of our olive oil "mer des oliviers de Delphes". Mix well and then add 600 gr. Cod cut into small pieces. Cod must be salted and well desalinated. Usually we buy the salted cod 2 days before we cook it. Within these two days we put it in a bowl of water, which we change 3 times a day.
Mix the mixture well and add 120 gr. Olive oil in the pan. When the olive oil burns, add the croquettes one by one and in 4-5 minutes turn them so that they are cooked from the back. When they turn brown they are ready!
Bon appetit!
Materials:
Soda water: 250 gr
Salt
Pepper
Flour: 250 gr
Parsley
Olive oil: 2 tablespoons
Cod in small pieces: 600 gr.
Delphi, March 11, 2022