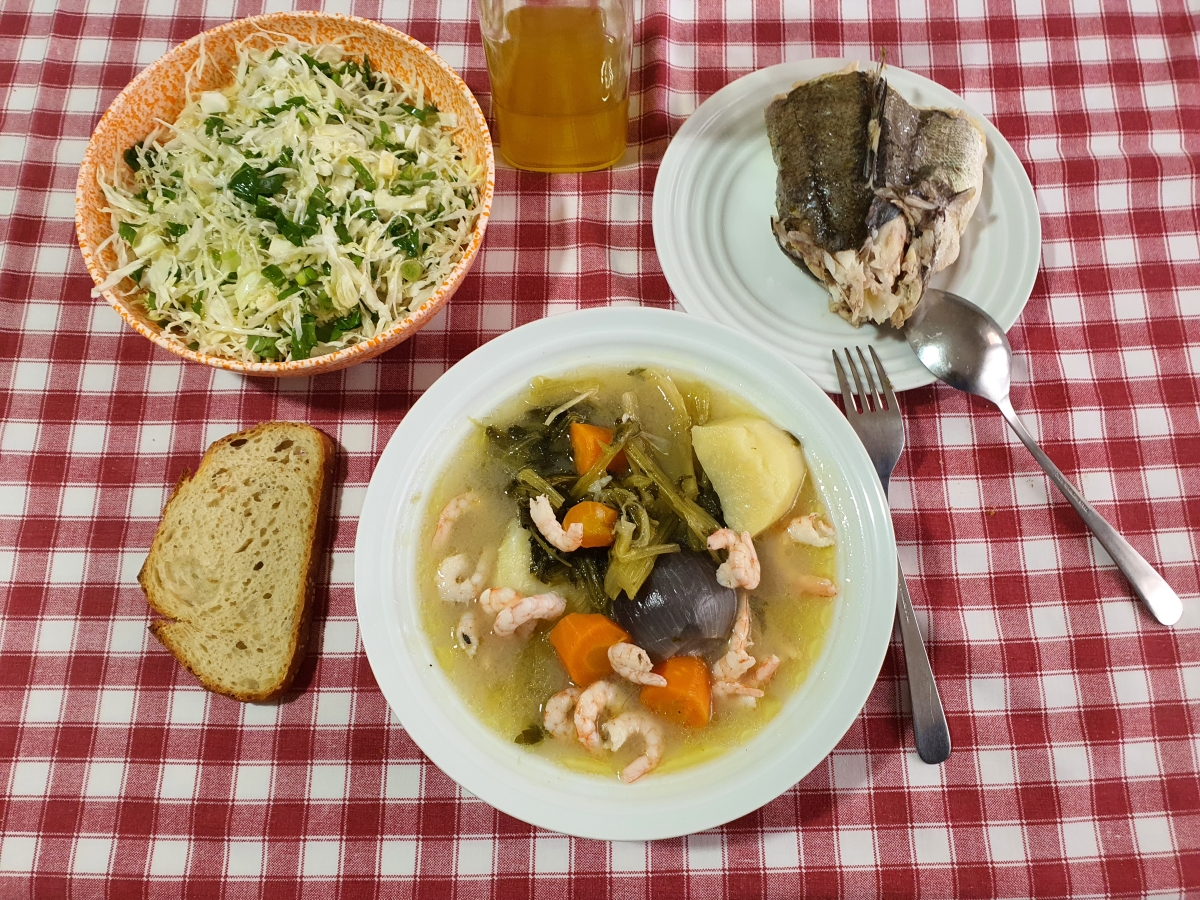 Traditional fish soup from Delphi
Today, Tuesday, January 11, 2022, it is very cold here in the area of Delphi, so we as a family decided to make a fish soup. As is well known, every Tuesday the Mediterranean diet that we strictly follow here in Greece requires fish for lunch. This food contains a lot of omega-3 fats, proteins, vitamins, minerals and olive oil with unsaturated fats.
At 8:00 in the morning I was at the fishmonger of my neighborhood in Itea Fokida and I bought a fresh cod 1.2 Kilos, I also bought 250 gr. Small stone fish for fish soup as well as 200 gr. Small shrimp for more flavor! This amount is enough for 4-5 people.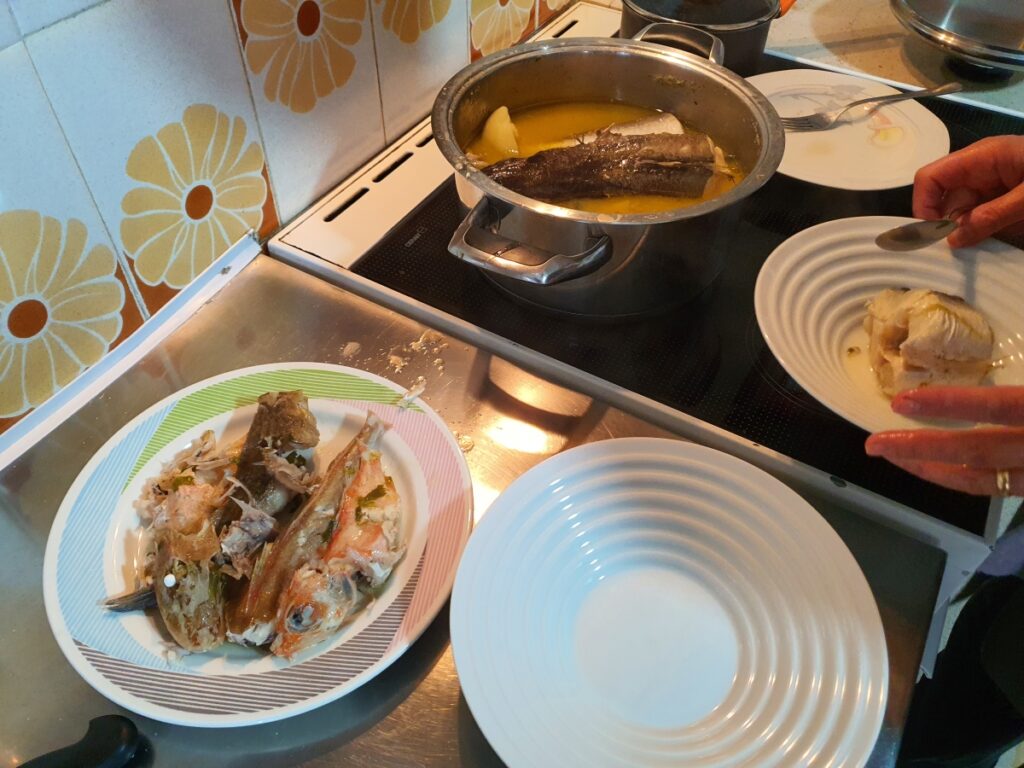 The recipe was masterfully executed by my mother-in-law as follows:
Put in a large pot: 3 medium onions and a bunch of celery together with celery leaves, cover them with water and boil them for 30 minutes on medium fire. According to her, onions and celery need more time than other vegetables!
Then add the remaining vegetables, that is, 4 small whole potatoes, 3 medium carrots cut into 5 pieces each, one garlic, salt, pepper and the juice of one lemon. Boil them all together (with the previous ones) over medium fire for another 30 minutes.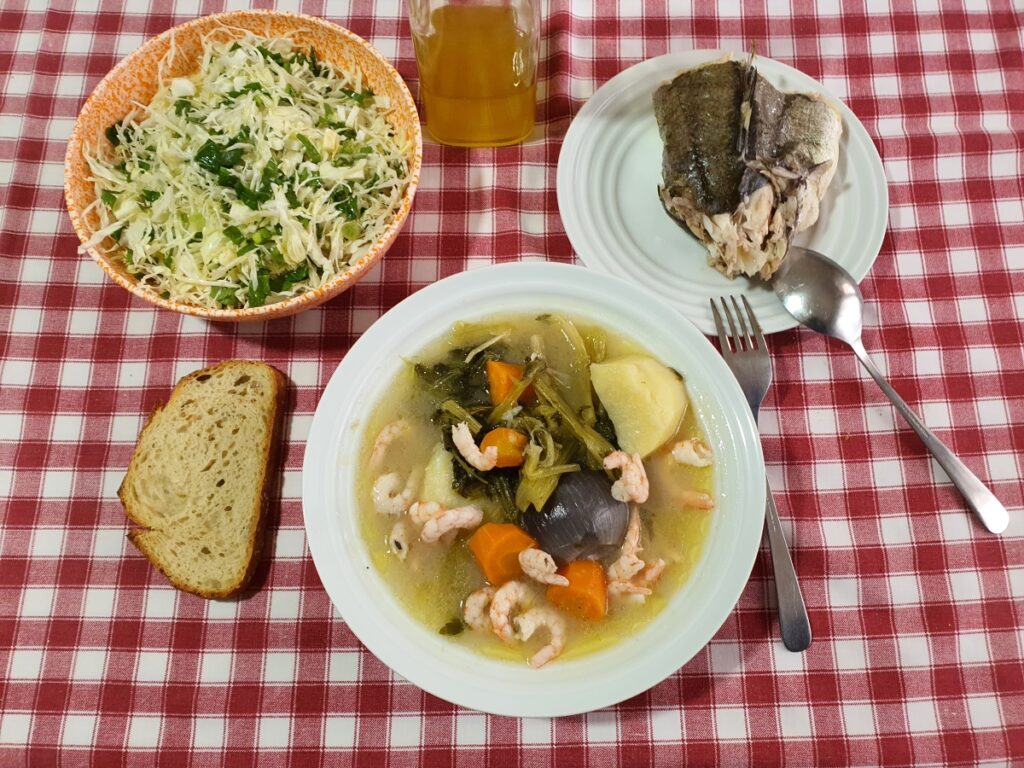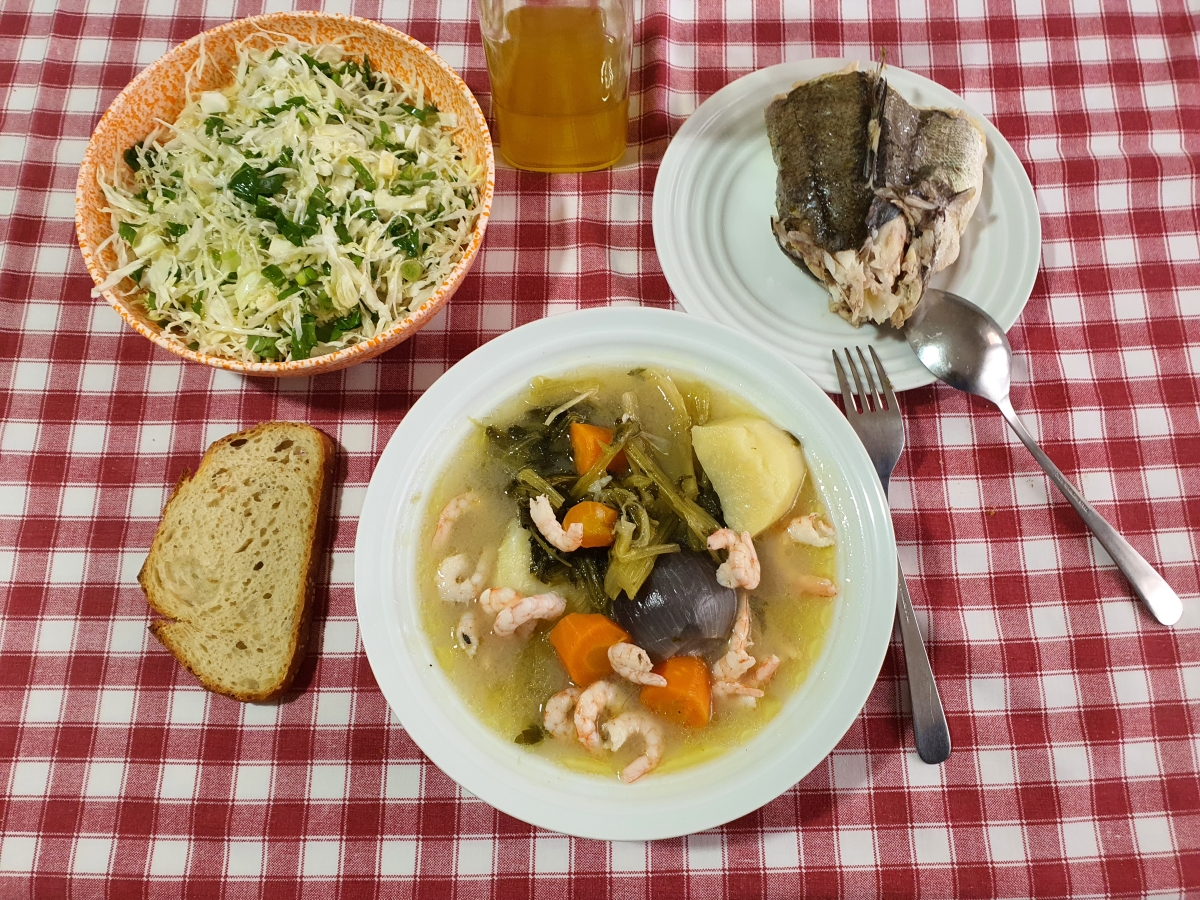 Then she put the fish (cut in half) together with the stone fish. Boil it for just 20 minutes on high fire (about 10 minutes after putting the fish, toss the small shrimp).
Turn off the heat and just before serving, pour 80 gr. extra virgin olive oil about.
The result was amazing! Try it!
Photos and video are from today's table!
The Materials used are as follows:
For 4-5 people
1.2 kilos fresh cod
250 gr. Small stone fish for soup
200 gr. Small shrimp
3 medium onions
a bunch of celery together with celery leaves
4 small whole potatoes
3 medium carrots
one garlic
salt
pepper
juice of 1.5 lemon
Vassilis Kanatas
Delphi January 11, 2022