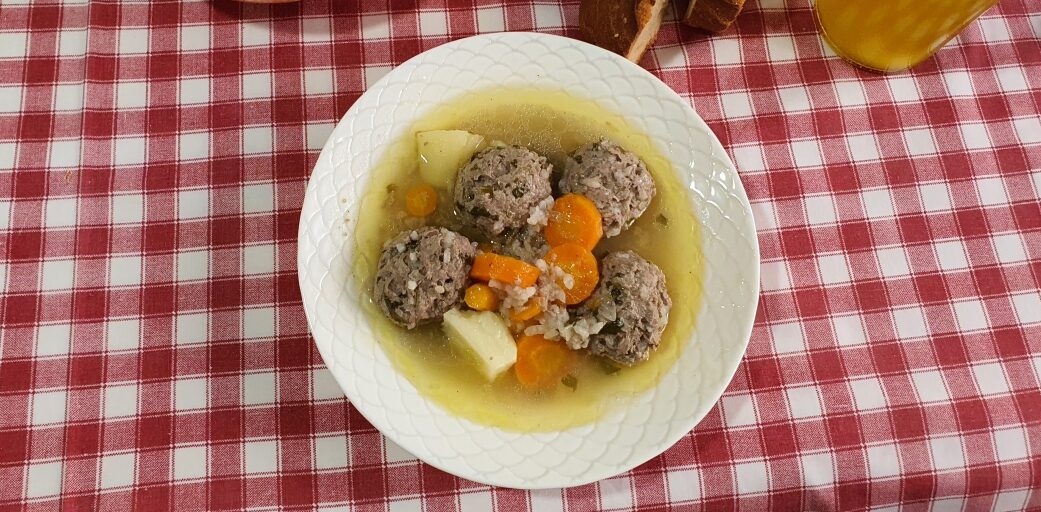 Giouvarlakia, a wonderful Mediterranean dish from Greece
Today, Thursday, January 13, 2022, the Mediterranean diet requires MEAT! So after I asked my little son what he prefers to eat, he chose GIOUVARLAKIA! What good luck to all of us!
I went to the boucher and got 1 kg of minces beef, minced only once! The amount I describe below is enough for 4-5 people.
Then I went to the house where my mother-in-law Voula reverently executed the recipe:
She put the 1 kg of minced meat in a bowl and added half a cup of glazed rice, a bunch of chopped parsley and ½ a bunch of chopped mint, an egg, the juice of a lemon, salt, pepper.
She kneaded them all together for a few minutes until the dough was firm.
Then she made about 25 pieces of rounded pieces out of the mix, they are called Giouvarlakia, about 3,5 to 4 cm in diametre (see the size in the video!).
Then she put water in a medium pot halfway through and add a whole peeled potato and a large carrot cut into 10 pieces. She added salt and pepper and put them on the fire.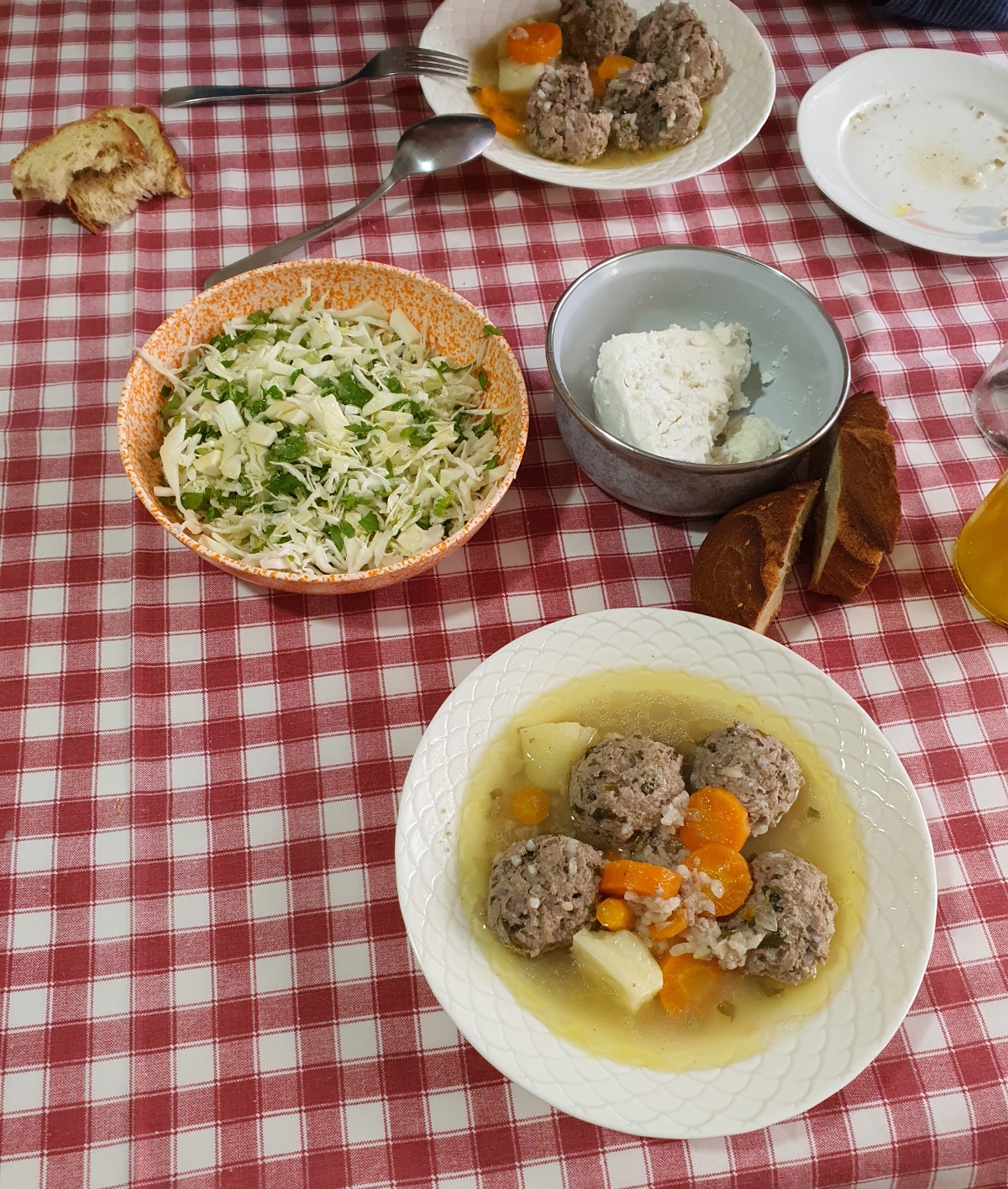 When the water has boiled, she added all 25 giouvarakia carefully and lowered the heat so that they simmer for about 50 minutes.
At the end she turned the heat off and when the boiling was completely stopped she added half a cup of extra virgin olive oil of this year's harvest (preferably mer des oliviers de Delphes!) and the juice of about ½ lemon.
A last advice: If there is a lack of water during cooking, we can add a little (but hot)!
Serve as soup!
The Materials used are as follows:
For 4-5 people
1 kg of minced beef
½ a cup of glazed rice
1 bunch of parsley
½ a bunch of mint
1 egg
1.5 lemon
1 medium potato
1 large carrot
salt
pepper
Vassilis Kanatas
Delphi 13 January 2022