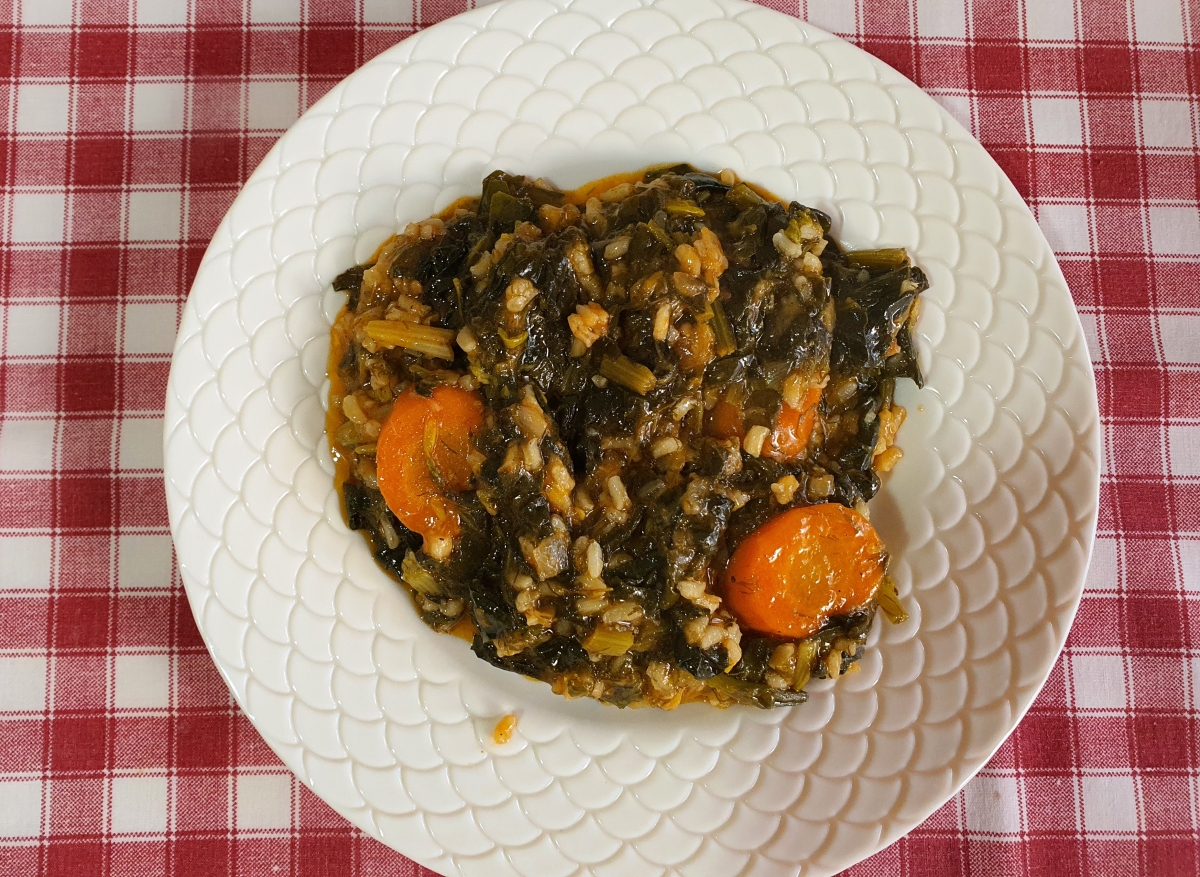 Spinach with rice and tomato sauce
Today, Wednesday, January 19, 2022 in Greece, we eat legumes or vegetables! For those who follow the articles with our recipes it is known that the order in which we cook and eat food in Greece follows a holistic logic adapted to the needs of the human body and the consumption of beneficial fats such as extra virgin olive oil in combination with many vegetables. Rarely do we eat meat!
Our food today is Spinach with red tomato sauce. This Mediterranean recipe is short. The materials used for 4-5 people are at the end of the article. The recipe was executed by my mother-in-law Voula.
Here is the recipe:
Cut the large onion, garlic and leek into small pieces. Cut the carrot into 8 slices. Saute them all together in 3 tablespoons of olive oil.
When they soften, put a spoonful of tomato paste. Grate the 2 tomatoes and throw them in the pot. Let them boil for about 15 minutes.
Reduce the heat to medium and add the spinach (coarsely chopped). Press it to sit and close the lid. When the spinach is well set, stir and add the rice. After 10 minutes, add the dill (chopped), the lemon juice and the lemon zest, salt and pepper.
When the rice is done, turn off the heat and when the boiling is over, add 1 cup of extra virgin olive oil.
Bon appetit!
Materials
for 4-5 people
1 kg of spinach
Or a cup of glazed rice
1 large dried onion
1 leek
1 clove garlic
1 bunch of dill
2 tomatoes made
1 tablespoon tomato paste
½ lemon (juice and zest)
a cup of extra virgin olive oil
Vasilis Kanatas
Delphi, January 19, 2022