The Los Angeles International Extra Virgin Oil Competition lasted  from February 6 to February 8, 2018. Our Olive Oil "Mer des Oliviers de Delphes" won the Bronze Metal on the category Robust olives!  See the results here: http://fairplex.com/competitions/olive-oil-competition/awards-celebration
It seems that the harvest of November and  December 2017 has given a superb olive oil in the area of Delphi.
We are feeling proud of our area that produces one of the best olive oils in the world.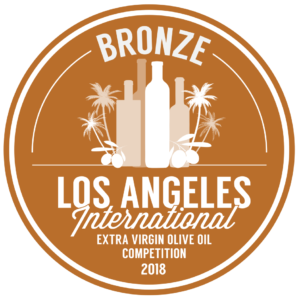 Vassilis and Vasilis Kanatas
Delphi 21.02.2018